Singing for Health Practitioner: An Evidence-Based Perspective with Professor Stephen Clift
Join Stephen Clift – Professor Emeritus, Canterbury Christ Church University and a pioneer in the field of singing for health since the turn of the millennium – as he provides a critical perspective on both recent and current developments in the science of singing for health.
Winter Immersive
Wednesdays 15th, 22nd & 29th November, and 6th & 13th December 2023
10am-12pm London Time
Fully online
Live classes led by Singing for Health pioneer Professor Stephen Clift
Accredited by The Institute of Training and Occupational Learning (ITOL)
Upon completion of the course, you will receive an official ITOL-accredited certificate, a badge for your website/social media and a profile on our student page
Welcome to Voice Study Centre's Voice Professional Certificate programme. We will be offering a series of micro-credentials to develop learning, teaching and boost your CV. This is one of them!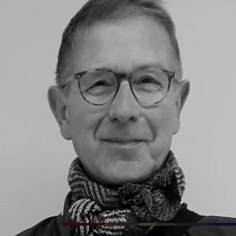 Tutor: Professor Stephen Clift
Stephen Clift is Professor Emeritus, Canterbury Christ Church University, a Professorial Fellow of the Royal Society for Public Health (RSPH), and a former Director of the Sidney De Haan Research Centre for Arts and Health.
With over 40 years' experience in the fields of health promotion and public health, he has made valuable contributions to research, practice and training on topics such as HIV/AIDS prevention, sex education, international travel and health, and the health promoting school in Europe.
Since the turn of the millennium, Stephen has pursued research in arts and health, and his most cited works centre around the potential value of group singing for health and wellbeing. Stephen has featured in a variety of academic journals: he was a founding editor of the journal Arts & Health: An international journal for research, policy and practice; is a joint editor of the Oxford Textbook of Creative Arts, Health and Wellbeing; and as recently as 2022 co-edited a Health Promotion International journal article titled A chorus of voices: social singing and health promotion, which champions the notion that social singing together can be a powerful unifier in the face of uncertainty and isolation.
Each themed session of this five-week course will focus on two key recent studies on singing for health, and participants will have the opportunity to examine the extent to which they provide convincing evidence of the benefits of regular group singing for health and wellbeing.
This course is fully accredited by The Institute of Training and Occupational Learning (ITOL).
Upon completion of the course you will receive an official ITOL branded certificate to confirm your accreditation.

Wednesdays 15th, 22nd & 29th November, and 6th & 13th December 2023
Class Times: 10am-12pm London Time
Why take this course?
Since singing is so good a thing,
I wish all men would learn to sing.
William Byrd, Sonnets and Songs of Sadness and Piety (London, 1588)
2023 is the 400th anniversary of the death of William Byrd, the great English composer who penned this couplet. At the end of the 16th century, Byrd was very aware of the multiple health benefits of singing, but scientific research exploring these benefits only began at the end of the 20th century.
According to Byrd, singing promoted health and wellbeing, strengthened the muscles of the chest, promoted deeper breathing and improved the quality of the voice. Therefore it is timely, given this anniversary, to explore the extent to which current scientific research supports his views. Byrd's eight reasons to sing are featured below and underpin the topics and themes of each session of this course:
First, it is a knowledge easily taught, and quickly learned, where there is a good master, and an apt scholar
The exercise of singing is delightful to Nature, and good to preserve the health of Man
It doth strengthen all parts of the breast, and doth open the pipes
It is a singularly good remedy for stuttering and stammering in the speech
It is the best means to procure a perfect pronunciation, and to make a good Orator
It is the only way to know where Nature has bestowed the benefit of a good voice: which gift is so rare, as there is not one among a thousand that hath it: and, in many that excellent gift is lost, because they want Art to express Nature
There is not any Music of Instruments whatsoever, comparable to that which is made of the voices of Men, where the voices are good, and the same well sorted and ordered
The better the voice is, the meeter it is to honour and serve God therewith: and the voice of man is chiefly to be employed to that end
Schedule
Topics

Session 1

Effects of singing on cognitive functions

• Byrd's first reason to sing highlights that singing has a cognitive dimension: participants learn new material, and need to concentrate on music and lyrics, and the processes of working together in a group to produce a pleasing outcome
• Recent research exploring the cognitive processes involved in singing will be examined to determine whether there is robust evidence that singing helps to improve memory, concentration and learning
• A particular focus will be on the value of singing in delaying cognitive decline in older age and in supporting people experiencing the effects of dementias

Session 2

Effects of singing on mental and social wellbeing

• Byrd's second reason positions singing as a joyful activity that generates a positive sense of holistic wellbeing and health
• The successes of large-scale community singing ventures such as Rock Choir and The Military Wives Choirs, in addition to the results of survey research and qualitative studies, provide ample testimonies of the value of singing for emotional and social wellbeing
• This session looks at recent research studies that document the wellbeing benefits of singing
• Also considered will be recent and ongoing controlled trials showing that regular singing can alleviate symptoms of significant mental health challenges and facilitate positive social connections

Session 3

Effects of singing on respiratory muscle strength and breathing

• Surveys, qualitative studies and reviews have repeatedly indicated a widespread belief among singers that singing is good for breathing, especially in the face of challenges such as asthma and chronic obstructive pulmonary disease (COPD)
• A number of controlled trials have examined whether singing is good for the management of breathing difficulties, while studies have shown that the synchronised breathing patterns of members during group singing has an impact on heart rhythms
• Important work has also explored the value of singing for people with 'Long COVID'
• Participants will have the opportunity to consider whether current evidence supports the idea that singing is good for 'lung health'

Session 4

Effects of singing on voice qualities

• Byrd's fourth, fifth and sixth reasons for singing refer to the quality and benefits of the voice – health-related research has explored the idea that singing may support 'speech therapy' for people who experience deterioration in speech as a result of conditions such as Parkinson's, or even a loss of speech following a stroke
• Feasibility studies have shown that regular group singing improves the loudness, pitch range and duration of voice production among people with Parkinson's
• There is also evidence from trials that singing provides an acceptable approach to helping people with aphasia regain speech
• Taking into account findings from qualitative and quantitative research, evidence reviews, and ongoing international trials, participants will be able to judge whether Byrd's original insights are supported by current scientific evidence

Session 5

Effects of singing on spiritual wellbeing

• Lastly, the seventh and eighth reasons to sing given by Byrd point to the aesthetic and spiritual dimensions of singing in the context of religious worship
• Although this may not appear to have relevance to discussions of health, it is important to consider the contributions of music and singing, including chant, to spiritual wellbeing in the different cultural settings and within major religions such as Islam and Buddhism
• To conclude the course, the ways in which music and song intersects with spiritual wellbeing and provides a vehicle for the expression of religious identities will be explored
The assessment for this course will be based on key research papers featured in the individual sessions and will consist of a question-and-answer exam testing knowledge of the papers.
Where will the course take place?
Online
What time will the course take place?
The course will run over a five-week period, and you can attend it in real time or watch it on catch-up.
Course Dates: Wednesdays 15th, 22nd & 29th November, and 6th & 13th December 2023
Class Times: 10am-12pm London Time
Cost: £250
Class Instructor: Professor Stephen Clift