Voice Study Centre facilitates the study of Voice Pedagogy (Vocal Pedagogy). 
Since our incorporation in 2017, we are rapidly building an international reputation as a provider of excellence, having already achieved high regard at a national level.
Our MA Professional Practice (Voice Pedagogy) programme provides a highly flexible online research pathway for singing teachers, vocal coaches, choral directors, voice coaches, and speech and language therapists. Students can focus on a chosen research area within a blended learrning environment, allowing them to effectively tailor the programme to their own practice needs. We welcome both UK and International applicants.
Many of our MA students have gone on to publish their research - see here.
In addition to our Master's course, we provide a rich and varied programme of short courses and presentations on a weekly basis by guest speakers, to suit anybody that has an interest in the voice!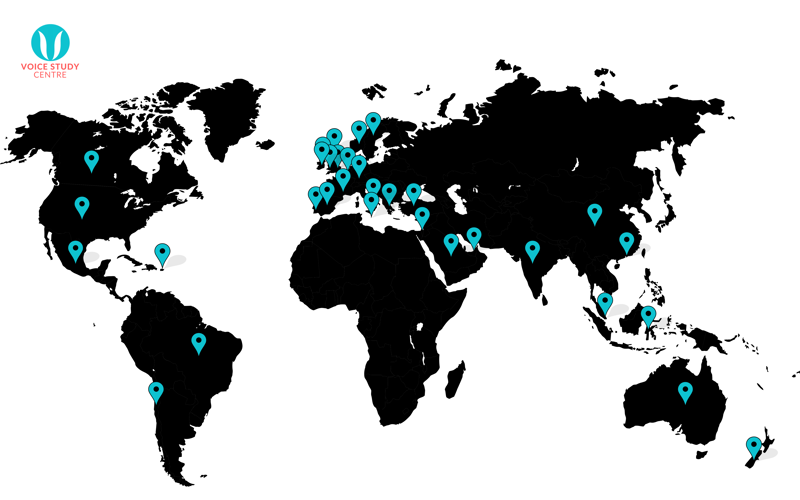 We currently have 230 students enrolled on our MA programme, across 32 countries!