Save money when buying multiple courses and get recognition for your Continual Professional Development!
The CPD Award Scheme acknowledges your commitments to further training and development.
You will be awarded badges and certificates in relation to the hours you spend partaking in CPD events ran by the Voice Study Centre.
You will benefit from a reduced cost to attend our Online Short Courses, when purchasing a bundle of 5, 10 or 15 courses.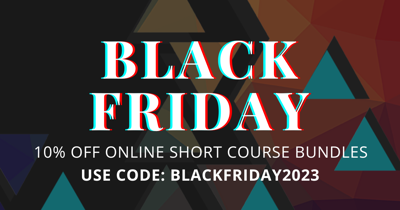 SAVE A FURTHER 10%!
Use code BLACKFRIDAY2023
This offer is available from Friday 24th to Monday 27th November 2023.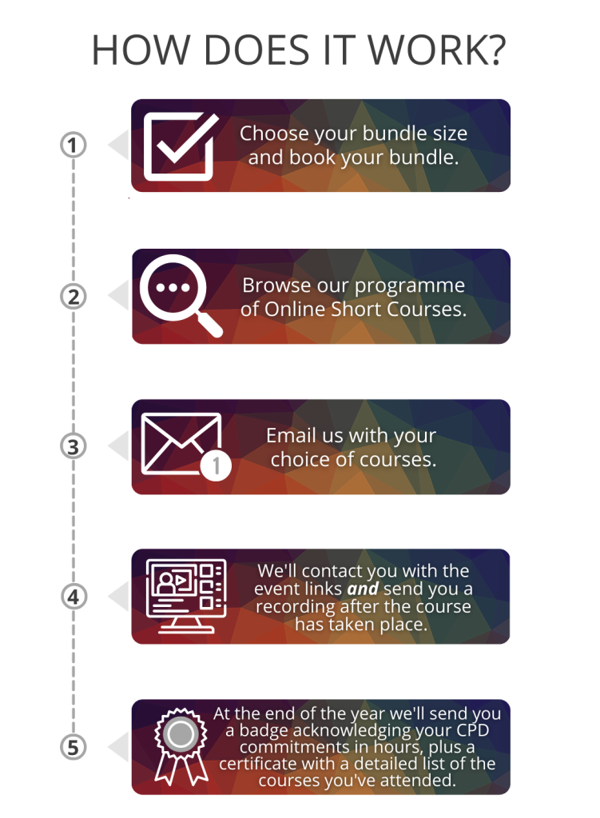 Bundle Options And Prices
| Number Of Courses | Price (UK VAT inclusive) | BLACK FRIDAY PRICE |
| --- | --- | --- |
| 5 SHORT COURSES (10 HOURS CPD) | £125 (INC. VAT) USUALLY £150 SAVE £25 | £112.50 |
| 10 SHORT COURSES (20 HOURS CPD) | £235 (INC. VAT) USUALLY £300 SAVE £65 | £211.50 |
| 15 SHORT COURSES (30 HOURS CPD) | £330 (INC. VAT) USUALLY £450 SAVE £120 | £297 |
Please email your course choices to info@voicestudycentre.com