Dr William Sauerland (he/they) is Assistant Professor of Music and Director of Choral Studies for the School of Music at Purdue University – Fort Wayne, conducting choral ensembles, teaching classes in applied voice and music education, and supervising student teachers.
Sauerland has presented at dozens of international, national and regional conferences, most recently for the American Choral Directors Association, International Society for Music Education, Narrative Inquiry in Music Education, National Association of Teachers of Singing, Research in Music Education, and the Royal Musical Association. His publications appear in the Choral Journal, Journal of Singing, Journal of Music Teacher Education, and in two choral textbooks, Resonance (Pavane Publishing, 2021) and The Choral Conductor's Companion (GIA Publications, 2020). Sauerland's book Queering Vocal Pedagogy was published by Rowman & Littlefield in June 2022. He has forthcoming chapters with Oxford University Press and Routledge Press.
As a professional countertenor, Sauerland's singing has been praised by the San Francisco Chronicle for 'limpid tone and astonishing eloquence'. They are a member of the Indianapolis-based early music ensemble Echoing Air, and recent solo appearances include the American Bach Soloists, Festival Opera Company, Folger Consort, Handel Opera Project, Musica Angelica Baroque Orchestra, Oakland Symphony Orchestra, and Pacific Chorale. A former member of the Grammy Award-winning vocal ensemble Chanticleer, Sauerland has sung throughout the world, and recorded multiple albums for Warner Classics.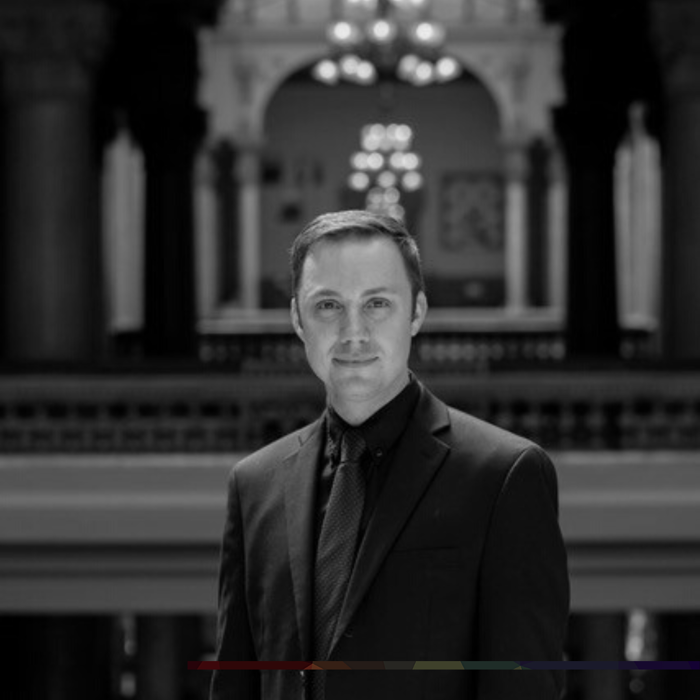 Thursday 14th March 2024
5:00 PM - 7:00 PM
(London Time)
Queering Vocal Pedagogy: Affirming Trans and Genderqueer Singers

Dr William Sauerland
Rooted in a multi-case research project, this session explores the experiences of transgender and genderqueer singers in private voice instruction. Through the lenses of six singers, including a teenage transgender woman...