Mark Moliterno MM, E-RYT500, C-IAYT, YACEP (he/him) is an award-winning professional opera singer, voice teacher, yoga teacher/educator, IAYT-certified Yoga Therapist, workshop leader, and author. He is considered a thought-leader in the area of 21st Century vocal training, a master teacher of both singing and classical yoga, and a specialist in helping people understand and connect to their authentic voices.
Mark holds the BM and MM degrees in Voice and Opera from the Oberlin Conservatory of Music where his teacher and mentor was the famous vocal pedagogue, Richard Miller. His extensive performing career has taken him to many countries in a variety of leading operatic roles and as a concert soloist and recitalist.
Mark has consistently practiced yoga since 1985 and has over twenty years of experience in yoga teaching and yoga therapeutic mentorship. He is the Originator and Founding Partner of YogaVoice®, a unique personal transformation technology which combines several traditions of Yoga with Systematic Voice Technique, to develop wellness in the art of vocal communication. Mark presents workshops at professional conferences and gatherings internationally. He has published articles in YogaLiving Magazine and the Journal of Singing, is a co-author of The Musician's Being and The Musician's Breath and is the author and featured instructor of The Musician's Breath Yoga DVD.
Mark teaches the popular Yoga for Singers and Whole Human Artist courses at the Mannes College of Music in New York City and serves on the music faculty at The College of New Jersey. Additionally, he maintains private voice and yoga therapy practices in New York, New Jersey, eastern Pennsylvania, and remotely.
Mark Moliterno was the recipient of the prestigious Patrick D Kenan Award for Vocal Health and Wellness from the Duke Voice Care Center (2019). He is a member of Yoga Alliance and The International Association of Yoga Therapists.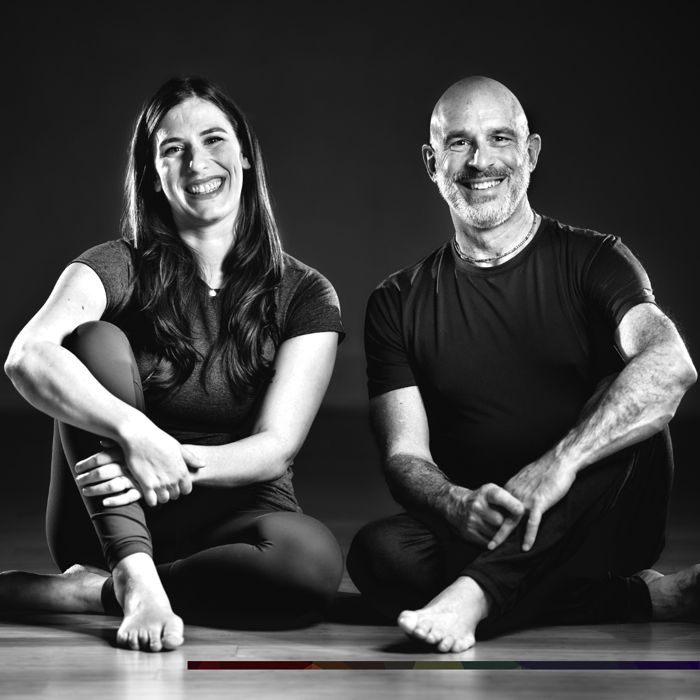 Tuesday 12th December 2023
5:00 PM - 7:00 PM
(London Time)
YogaVoice®: Yoga and Systematic Vocal Technique as 21st Century Vocal Pedagogy

Mark Moliterno

Kristin Roney
YogaVoice® is a unique 21st century synthesis of the eight-limbs of Classical Yoga technology and Systematic Vocal Technique (SVT). The application of these principles to the lives and work of both professional and amateur singers can facilitate self-awareness and artistic empowerment.