VASTA – the Voice and Speech Trainers Association, are a non-profit, volunteer-driven organization whose mission is to advance the art, research and visibility of the voice and speech profession.
They are dedicated to promoting both the art and the science of the human voice through networking, conferences, research, and interest groups. 
They foster and expand the exchange of collective knowledge of voice and speech through a more inclusive, all-encompassing range of cultures, methodologies, backgrounds, and professional perspectives.

VASTA was established in 1986 in the USA; our desire is to serve colleagues across the world.
They currently have over 700 members representing 31 different countries and our board members reflect our international growth.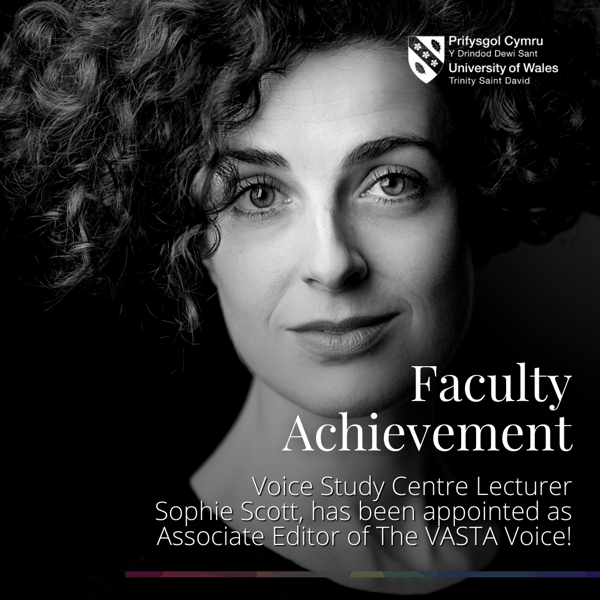 Director & Team News
Voice Study Centre Lecturer Appointed Associate Editor of The VASTA Voice

Voice Study Centre
Wednesday 8th March 2023
Sophie Scott has recently been appointed as Associate Editor of The VASTA Voice.
Read More...