Congratulations to MA Voice Pedagogy Alumni, Sharon Mari!
Sharon presented An Investigation Into The Psychological Impact Of A Vocal Injury On The Professional Voice User at PEVoC14 last week.
Whilst studying with us, Sharon's MA research focused on the psychological impact of voice disorders.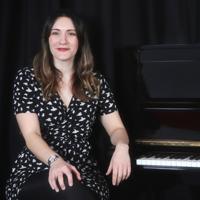 Sharon Mari
Sharon Mari is a singer, singing teacher and vocal rehabilitation coach with a particular interest in vocal health. She is a member of the multidisciplinary team at the...