We are delighted to announce that our MA student, Sophie Garner, has been invited to present at the ACM (The Academy of Contemporary Music) during 'Enrichment Week'.
The ACM will be suspending lectures for the week during which they will hold several masterclasses with industry professionals.
Sophie will run the event 'Meet The Vocal Coach & Mentor – Sophie Garner (The Voice/Sugababes/McFly) which will be a one-hour mass mentor talk on vocal health, vocal coaching, teaching, VoxOp and the importance of certification within the music industry.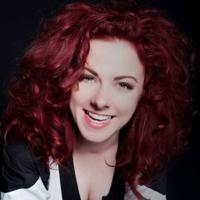 Sophie Garner
Having started her professional career with the National Youth Theatre of Great Britain (1991-1992 Maggie May and Amphibias Spangulatos), a determination...