We are proud of MA Voice Pedagogy student, Lisa Strong, for being featured in The OT Magazine's latest issue!
The OT Magazine is a 'CPD-accredited magazine for occupational therapists. Bringing OTs the latest products, in-depth features, news, training and more'.
Lisa's article focuses on her background, work as a senior OT and not-for-profit choir and drumming groups.
Lisa also talks about her MA research and how it aims to bring OT to the forefront of the singing for health movement!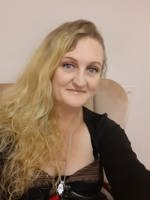 Lisa Strong
Lisa Strong is a mum of 4, Community Occupational Therapist, Jazz Singer, Community Drum and Choir Leader based on the Coast of Essex. She is a student on the MA...