News
/
Student & Alumni News
MA Voice Pedagogy Student Besfort Williams Develops Event for the British Voice Association
Tuesday 8th November 2022
---
---
We are thrilled that MA Voice Pedagogy student Besfort Williams has put together an in-person event for the British Voice Association!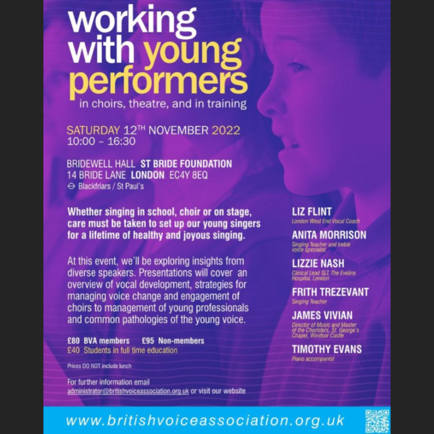 Working with Young Performers takes place in London this Saturday.
'Whether singing in school, choir or on stage, care must be taken to set up our young singers for a lifetime of healthy and joyous singing.
At this event, we'll be exploring insights from diverse speakers. Taking a whistle stop tour from an overview of vocal development, strategies for managing voice change and engagement of choirs to management of young professionals and common pathologies of the young voice.'

Lineup:
Sustaining Young West End performers – Liz Flint, Vocal Coach, Matilda
Working with choristers – James Vivian, Director of Music and Master of the Choristers, St. George's Chapel, Windsor Castle
The Young voice – from infancy to adolescence and common voice issues with management – Lizzie Nash, Clinical Lead Speech and Language Therapist, The Evelina Hospital, London
Masterclass with Young Singers -Anita Morrison, Singing Teacher and Feldenkrais Practitioner & Timothy Evans, Pianist
Choosing appropriate repertoire – Frith Trezevant, Singing Teacher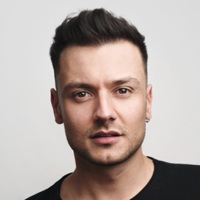 Besfort Williams
Besfort Williams is an associate of renowned singing teacher Mark Meylan, and has clients working in television, theater, and the recording industries. He teaches on the musical theater BA Hons course at Arts Educational and has previously taught at LAMDA.