We are excited to announce that Sophie Scott will be joining VSC as a Lecturer, this September!
Sophie is a vocal, performance, and presentation skills coach, editorial consultant, and Sustained Dialogue Moderator.
With a background in the performing arts and publishing, Sophie's work connects voice in all its concepts: as written and voiced communication, and identity.
Through her work, Sophie is committed to understanding and informing the real-world impact of language and voice on communication – in both performance and conversation – for relationship development.
Sophie's expertise lies in voice as a relational tool (speech & singing).
Sophie will be available Monday to Friday with variable hours.
We look forward to having Sophie on the team!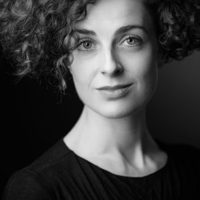 Sophie Scott
Sophie Scott (MA English, PG Dip vocal pedagogy, PG Dip acting, ALAM) is a vocal, performance and presentation skills coach and a Sustained Dialogue Moderator...