News
/
Director & Team News
VSC Lecturer Pippa Anderson's poster presentation has won 3rd prize at the Research Ethics Conference 2023!
Wednesday 2nd August 2023
---
---
Early in July, Pippa attended REC2023: (Re)Framing Ethics. The conference, held over two days, adopted a hybrid format, with Pippa attending virtually. This platform facilitated an interdisciplinary exploration wherein innovative methodologies, best practices, and critical evaluations concerning ethical considerations were presented.
Day one of the conference centred on the theme of inclusive dialogue and the cultivation of a dynamic and continual process of ethical introspection within our respective professional practices. Participants actively engaged in diverse workshops on day two to apply theoretical concepts.
In addition to attending the conference, Pippa submitted a poster presentation entitled 'Speech-Language Therapists and Vocal Rehabilitation Coaches: Toward a Symbiotic Relationship' developed from her MLitt Music research conducted at Newcastle University.
We are pleased to announce that she won 3rd prize!
Congratulations, Pippa!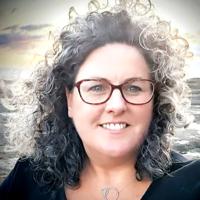 Pippa Anderson
Pippa Anderson holds an Mlitt (Master of Letters) in Music, and is also a senior lecturer and vocal health consultant for the musical theatre programme at Leeds Conservatoire and Clinical Vocal Rehabilitation Specialist at Freeman Hospital.