Mr Benjamin Cosway is a Consultant Head and Neck Surgeon and Laryngologist at the Newcastle Hospitals NHS Foundation Trust. He is an expert in the management of voice disorders as well as benign and malignant conditions of the head and neck, including those of the larynx.
He leads the specialist voice service in Newcastle which includes joint clinics and local anaesthetic interventions for the voice alongside our excellent speech and language voice therapists.
Outside of hospital, Ben has wide range of contemporary performing experience and currently sings with Newcastle's Voice of the Town Choir.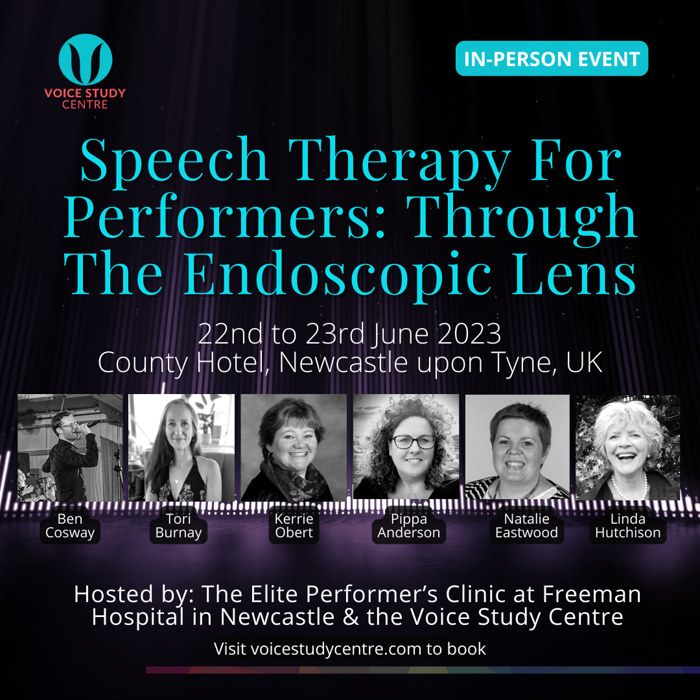 Thursday 22nd June 2023
8:30 AM - 6:00 PM
Friday 23rd June 2023
8:30 AM - 6:00 PM
(London Time)
In-person event - Speech Therapy For Performers: Through The Endoscopic Lens

Kerrie Obert

Pippa Anderson

Natalie Eastwood
(+ 2 more hosts)
Hosted by: The Elite Performer's Clinic at Freeman Hospital in Newcastle & the Voice Study Centre, University of Wales Trinity Saint David