Mary Saunders Barton is a Penn State Professor Emeritus, currently residing in New York where she maintains a private professional voice studio. She is an adjunct professor in the musical theatre program at Montclair State University in New Jersey.
While at Penn State, Mary created an MFA in Musical Theatre Voice Pedagogy with colleague Norman Spivey to meet the growing demand for teachers who specialize in vernacular singing techniques. In recent seasons her students have been seen on Broadway in Book of Mormon, Miss Saigon, Newsies, Beautiful, Chicago, Kinky Boots, Mamma Mia, School of Rock, Wicked, Bandstand, A Bronx Tale, Beetlejuice, Ain't Too Proud, Kinky Boots, My Fair Lady, and Moulin Rouge, among others, and in many tours and regional productions.
Mary is frequently invited to present her workshop "Bel Canto/Can Belto" in the U.S and abroad. She has produced two video tutorials, "Teaching Women to Sing Musical Theatre" and "What about the Boys?"  and is co-author of the book "Cross-Training in the Voice Studio: A Balancing Act" with colleague Norman Spivey.
She is a contributing author of the NATS publication, "So You Want to Sing CCM: A Guide for Performers," and of a number of other pedagogical resources. Mary is a 2018 recipient of a Lifetime Achievement Award from the Contemporary Commercial Music Vocal Pedagogy Institute at Shenandoah University. She is chair of the American Academy of Teachers of Singing.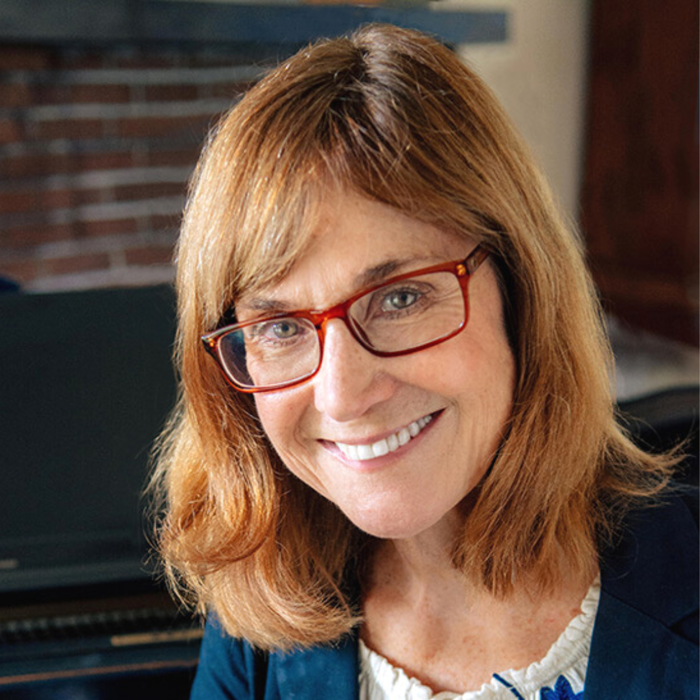 Thursday 14th October 2021
5:00 PM - 7:00 PM
(London Time)
Cross Training Musical Theatre Singers

Mary Saunders Barton
This workshop will focus on playful ways to produce a wide range of vocal sounds, tracking speaking and singing as a single integrated arc.