News
Dr Kari Ragan's Workshop Was A Huge Success!
Tuesday 29th September 2020
---
---
Last Thursday's online short course with Dr Kari Ragan allowed participants a close insight into her fantastic work and knowledge within the vocal pedagogy field.
Kari used the help of three volunteer participants to demonstrate techniques from her latest book 'A Systematic Approach to Voice: The Art of Studio Application'.
She first listened to the volunteers perform a song (each in a particular genre) then demonstrated practical exercises with the performers in aid of improving their practical application.
In the short video below, taken from the workshop, Dr Kari Ragan gives tips on sustaining notes for ageing voices.
We had so many lovely comments, and a huge thank you goes out to those who attended, our volunteer singers and of course Dr Kari Ragan; we look forward to our next session!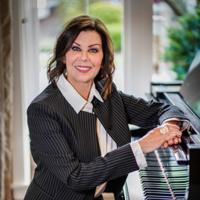 Dr Kari Ragan
Author, singer, and voice pedagogue Kari Ragan was the 2012 recipient of the coveted Van L. Lawrence Fellowship, which is awarded to candidates who have...