Last Thursday, Elizabeth Drwal Stuttard delivered a fantastic and informative workshop 'Singing for Parkinson's'.
This was our last workshop of 2020, and we're so thrilled that we ended the year on a high!
Elizabeth delivered informative and touching research, as well as demonstrating exercises for those living with Parkinson's.
We'd like to share this short clip of Elizabeth demonstrating the aforementioned exercises:
As always, we are so thankful to those that attended and to Elizabeth for an inspiring and touching session.
We look forward to next year's online workshops!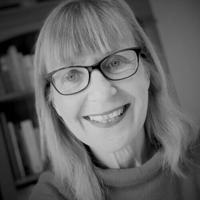 Elizabeth Drwal Stuttard
Elizabeth is a Vocal Coach and Choral Facilitator, Community Dance Facilitator and Researcher...