News
/
Student & Alumni News
Judith Wodzak MA Voice Pedagogy Student Presents At PAVA's Hybrid Symposium
Tuesday 30th August 2022
---
---
We'd like to wish congratulations to Judith Wodzak, who presented at PAVA's Hybrid Symposium last week.
Judith presented Pain, Trauma and The Voice alongside Geneva Mayne.
Judith's research interests include chronic pain, functional voice disorders, and adolescent vocal health education.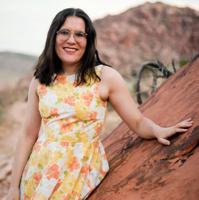 Judith Wodzak
Judith Wodzak is a speech and language pathologist with experience working with children and adults in both educational and medical settings...