We are pleased to announce that Kerrie Obert will be joining Voice Study Centre's team of lecturers this October!
Kerrie's wealth of knowledge, passion, and insight is sure to supplement our superb academic team which includes Teresa Shaw, Kate Cubley, and Emily Foulkes.
Kerrie is based in the US and will be joining us on a full-time basis.
Our students will not only benefit from all the additional expertise that Kerrie brings to VSC, but also enhanced tutorial availability during US and Canadian hours
"I am so pleased to be joining the Voice Study Centre full time this fall as a Senior Lecturer.
I have had the pleasure of working with this program in a less formal capacity over the past several years and have found the team to be of the highest caliber and the program itself to be leading the way in the future of how degree programs should be run.
I'm honored to have been asked to join the faculty and can't wait to meet the students sometime soon."
Kerrie Obert is a Speech Language Pathologist/Singing Health Specialist from Columbus, Ohio (USA).
She is co-founder of Integrated Vocal Pedagogy and Executive Principal of Getvocal-now.com, an online continuing education platform.
Ms. Obert spent nearly 20 years working as a part of an interdisciplinary team, performing thousands of endoscopies and conducting clinical research.
She is actively involved in on-going research to study twang, ring, false vocal folds, velum and ethnophonetics.
She has co-authored four books on the voice and has presented internationally.
If you would like to be part of our growing community of academically-informed Voice Professionals, please do get in touch.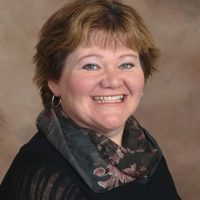 Kerrie Obert
Kerrie Obert is one of the world's leading experts in voice training and pedagogical practice. An internationally acclaimed speech-language pathologist and singing voice...