We'd like to wish congratulations to MA Voice Pedagogy Alumni, Sophie Garner!
Sophie will be delivering a presentation for Headway, on the benefits of group singing and songwriting with brain injury.
If you are interested in developing pivotal research on Singing for Health, our MA Voice Pedagogy  Singing for Health pathway may be of interest to you.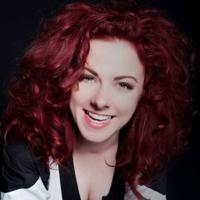 Sophie Garner
Having started her professional career with the National Youth Theatre of Great Britain (1991-1992 Maggie May and Amphibias Spangulatos), a determination...