News
/
Director & Team News
MA Bursary Student, Emily Foulkes, Invited To Present At Choice For Voice 2020
Tuesday 31st March 2020
---
---
We would like to congratulate our MA Voice Pedagogy bursary student, Emily Foulkes, on being invited to present 2 papers at the BVA Choice For Voice 2020 conference.
Emily will be presenting her papers titled 'Building resilience through voice and singing for children and young people with adverse childhood experiences' and 'An exploration into the viability of holistic singing for people with chronic pain'.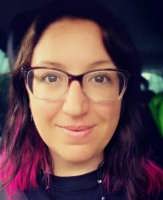 Emily Foulkes
Emily gained a Distinction in her Master's in Voice Pedagogy, specialising in Singing for Mental Health, Pain Management, and Trauma-Informed Practice...