We are delighted to announce that our MA graduate, Carrie Birmingham, has been accepted to study her PhD at the University of Leeds! 
Hear more about her MA Voice Pedagogy research below: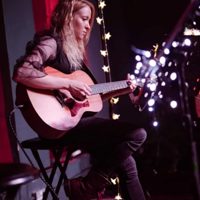 Carrie Birmingham
Carrie is a hearing-impaired singer/songwriter and vocal specialist from Preston (Lancashire), who moved to Liverpool in 2005. Whilst growing up in Preston she started to train in performing arts from a very young age.