A massive congratulations to Suzanne Chadwick, one of our fantastic MA Voice Pedagogy graduates, who has had her paper 'An Investigation into the Impact of Accent Method Breathing Training on the Choral Singer' accepted and she will present it at the Choice For Voice conference.
This has been postponed until September 2021.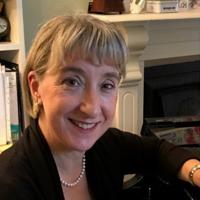 Suzanne Chadwick
MA Voice Pedagogy Alumni, Suzanne Chadwick had has a successful teaching career for over 20 years. She teaches Opera, Jazz, Gospel, Folk, Rock, Musical Theatre...