A massive congratulations to our student, Suzanne Chadwick, who has just completed the MA and has had her research paper 'Minding the Gap – Strategies for managing register change in upper voices' accepted for Eurovox 2020.
To view the abstract check out the Eurovox website where all of the paper abstracts will be added in due course: https://eurovox.eu/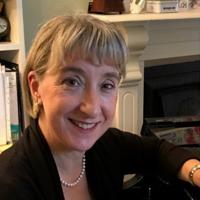 Suzanne Chadwick
MA Voice Pedagogy Alumni, Suzanne Chadwick had has a successful teaching career for over 20 years. She teaches Opera, Jazz, Gospel, Folk, Rock, Musical Theatre...