We are thrilled to announce that recent MA Voice Pedagogy graduate Tara Leiper has been chosen to present a paper at this year's International Symposium on Performance Science (ISPS). The biennial event – with its 2023 theme of 'Performance Care and Careers' – will be hosted by the Medical University of Warsaw and the Chopin University of Music in Warsaw, Poland from 17th-20th August.
Tara's singing for health paper is titled: Trial of a multi-sensory self-assessment (SA) protocol for use by amateur group singers to raise awareness of healthy and efficient singing habits. Using a purposive sample of 18 amateur choir singers, it aims to discover how the health and efficiency of the singing voice is monitored; discover in what ways a multi-sensory SA protocol might change awareness of healthy and efficient singing practices in amateur group singers through the identification of habitual behaviours; and improve the effectiveness of the SA protocol by analysing collected data.
Congratulations, Tara!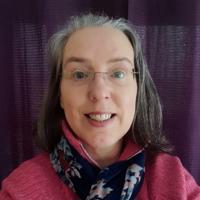 Tara Leiper
Tara graduated from Aberdeen's Northern College of Education with first class honours and worked in Further Education for 13 years preparing students in all instruments...