News
MA Voice Pedagogy Alumna to present at the AOTOS Summer Conference 2023
Thursday 1st June 2023
---
---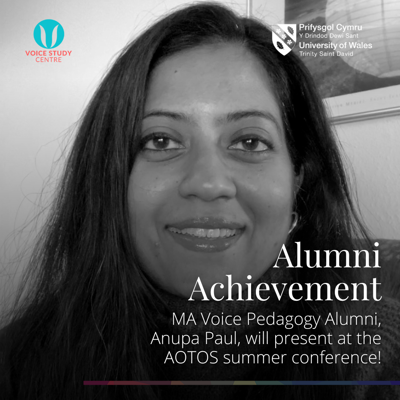 MA Voice Pedagogy Alumna Anupa Paul has been accepted to present at the AOTOS summer conference!
Anupa's presentation 'Flex and Flow: A two-pronged approach to encourage Peak Performance in Developing Singers in the teaching studio' will focus on adolescent MPA and the use of Acceptance and Commitment Coaching (ACC) for developing singers in order to increase their chances of continuing singing during this period.
The conference takes place at Voces8 Centre on 3rd and 4th June and is a collaboration between AOTOS and NATS.
Congratulations, Anupa!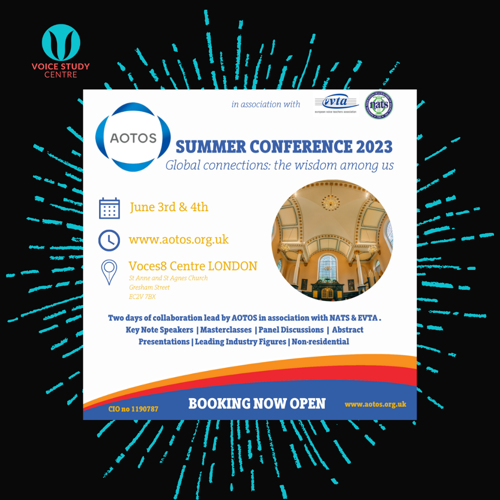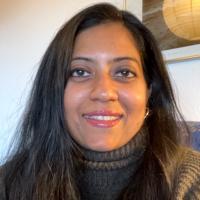 Anupa Paul
Anupa Paul is a voice coach, singing performance coach and choral trainer. She completed her MA Voice Pedagogy with a distinction from Voice Study Center and UWTSD in 2022.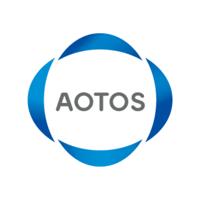 AOTOS
The Association of Teachers of Singing (AOTOS) is the UK's only singing teachers' association. AOTOS welcomes anyone who teaches singing – at home, school, college...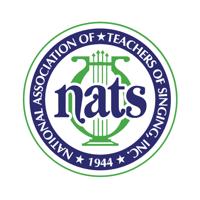 NATS
Founded in 1944, National Association of Teachers of Singing, Inc. (NATS) is the largest professional association of teachers of singing in the world with more than 7,000...