The Association of Teachers of Singing (AOTOS) is the UK's only singing teachers' association.
AOTOS welcomes anyone who teaches singing – at home, school, college of further education, music conservatoire; with a choir, youth group, amateur dramatic society, professional organisation – whatever their experience or qualifications.
AOTOS was founded in 1975 to promote a wider understanding of all aspects of the teaching of singing.
They create opportunities that bring together teachers from all over the world.
All AOTOS activities and services are open to members specialising in teaching any expression of song: from classical, through music theatre and folk, to jazz, rock and gospel, either privately or in school, college, university or conservatoire.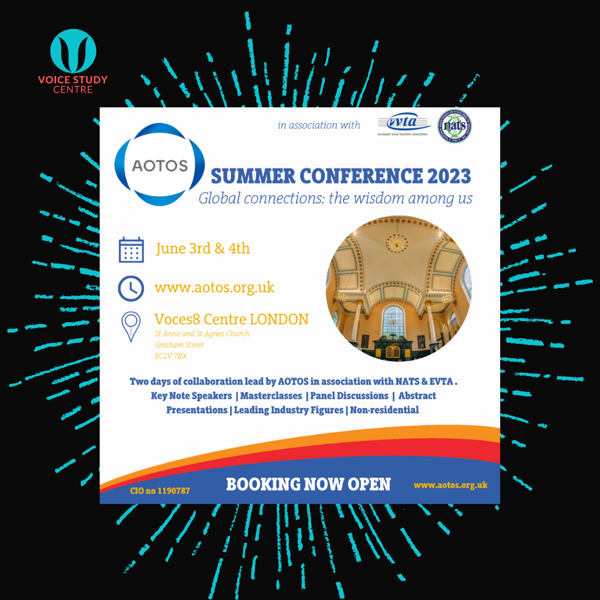 MA Voice Pedagogy Alumna to present at the AOTOS Summer Conference 2023

Voice Study Centre
Thursday 1st June 2023
MA Voice Pedagogy Alumna Anupa Paul has been accepted to present at the AOTOS summer conference!
Read More...