We're proud that VSC MA Voice Pedagogy student Louisa Morgan was recently invited to feature on BAST's Singing Teachers Talk podcast, hosted by Alexa Burjan!
In the episode, Louisa spoke about her specialist work with Acting Through Song techniques and her MA research with us.
It's such an informative episode; we definitely recommend a listen! Congratulations, Louisa!
You can check out the podcast here.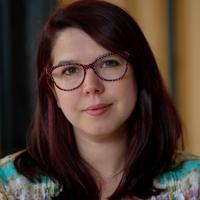 Louisa Morgan
Louisa is a Voice, Singing and Audition Coach. She teaches singing, voice for text, monologue coaching, and Acting Through Song. Louisa is the main voice...