We are so proud of MA Voice Pedagogy student Caro Avilés, who has recently featured as a Vocal Coach on the Chilean TV show Casa Beat!
Casa Beat was created by Meg.TV and Radio Carolina and focuses on students of the first urban music school in Chile.
Congratulations Caro!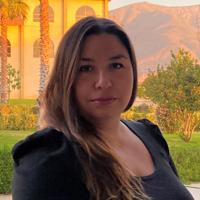 Caro Avilés
Caro Avilés is a Professional Singer with vast experience in popular music styles such as Jazz, Bossa nova, Soul, R&B, Pop, Latin Folklore, etc.  She sings in Spanish...