News
/
Student & Alumni News
MA Voice Pedagogy Student Has Article Published In The Musicians' Union Magazine
Thursday 19th January 2023
---
---
We are thrilled that MA Voice Pedagogy student Jimmy Cannon has had an article published in The Musicians' Union's latest issue of 'The Musician' journal!
Jimmy's informative article focuses on overcoming performance anxiety, which is the subject of his MA research.
In the article, Jimmy reflects on his own experiences and uses his research to advise on methods and techniques to manage performance anxiety.
Congratulations, Jimmy!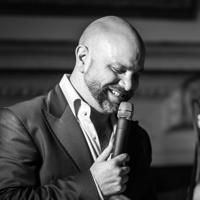 Jimmy Cannon
Obtaining a post-graduate diploma in Jazz Performance and Composition from Trinity College of Music and awarded the Archers Scholarship in 2004, Jimmy is also...