We are delighted that current MA Voice Pedagogy student Jenna Brown has been chosen to present a paper at the biennial International Symposium on Performance Science (ISPS) 2023, which will be hosted by the Medical University of Warsaw and the Chopin University of Music in Warsaw, Poland from 17th-20th August.
The theme for 2023 is 'Performance Care and Careers', a topic intended to encourage discussion and debate on connections between performance, wellbeing and society.
Jenna's paper – Performance Care and the Ethics of Rehabilitating Elite Singers: A Policy Analysis – aims to explore the ethics of singing voice rehabilitation specialists' (SVRS) transdisciplinary practice through a document analysis of current policy documents available for the role.
Congratulations, Jenna!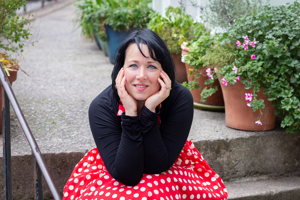 Jenna Brown
Jenna Brown is a mezzo-soprano performing as a soloist in concert and recital, as well as in choirs. She teaches singers of all ages 1:1 and in groups, working as teacher, vocal coach and conductor.