News
/
Student & Alumni News
MA Voice Pedagogy student Karen Wierzba recently presented at the 11th International Auriculotherapy Symposium
Friday 6th October 2023
---
---
We are delighted to report that MA Voice Pedagogy student Karen Wierzba recently presented at the 11th International Auriculotherapy Symposium, held at Villa Copenhagen (Copenhagen, Denmark) from 8th-10th September 2023. The symposium was held on behalf of the Groupe Lyonnais d'Etudes Médicales (GLEM), with the theme of 'Auriculotherapy meets the Field of Psychology'.
Karen was invited to present, as part of a panel discussion, by the President of Scientific Board Claire-Marie Rangon, MD, Ph.D., who is also her neurologist. In April 2021, Karen was diagnosed with laryngeal dystonia (LD), which led her to enrol on the Voice Study Centre's MA programme and continue learning.
During the panel discussion, she recounted her medical, psychological and physical journey of recovery so far. It includes beginning auriculotherapy this year, which has driven her to study and research the topic during module six of her MA. Upon completion of the MA, she hopes to go on to complete a doctorate.
Congratulations, Karen!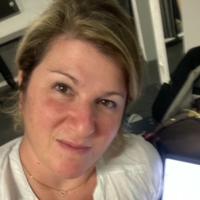 Karen Wierzba
Karen Wierzba is a Canadian soprano who has had an engaging solo classical singing career over the last 30 years since graduating from the University of Toronto's Music Performance programme, with a focus in voice pedagogy.