We are proud of MA Voice Pedagogy student Ruti Halvani for having presented in a panel arranged by the Israeli Voice Association in January.
The panel focused on vocal warm-up, and "panel members were Israeli experts from all fields: an ENT doctor, a speech therapist and voice development teachers from various schools of thought".
Congratulations, Ruti!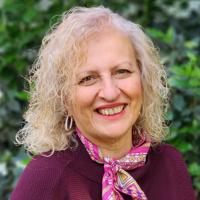 Ruti Halvani
Ruti Halvani is a vocal and performance coach, author and opera singer from Israel. Since 1994 Ruti has performed as an opera singer and in classical concerts...