Ruti Halvani is a vocal and performance coach, author and opera singer from Israel.
Since 1994 Ruti has performed as an opera singer and in classical concerts in Europe, US, and Israel. In 2001 Ruti received the British Millennium Award for researching and performing Jewish art songs. Throughout her operatic career, Ruti participated in countless masterclasses of some of the world's best opera singers. Those were her sources of inspiration, leading Ruti to develop a model for singing masterclasses for amateurs 'To Know My Voice, To Know My Self' which she has been running since 2008.
Ruti is the author of How to Choose Your Singing Teacher and a member of the Israeli Voice Association.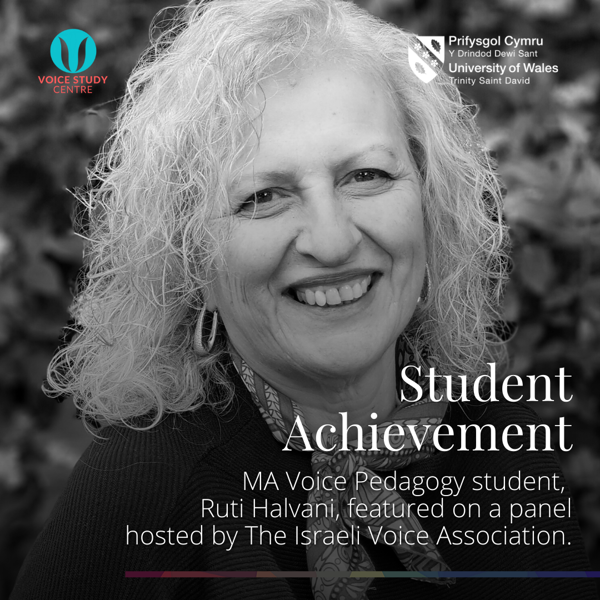 Student & Alumni News
MA Voice Pedagogy Student Presents At Israeli Voice Association Panel

Voice Study Centre
Thursday 2nd March 2023
Ruti Halvani presents as part of a panel on vocal warm-ups.
Read More...