News
/
Student & Alumni News
MA Voice Pedagogy Student Presents At The Cal-Western Region NATS Conference
Sunday 12th February 2023
---
---
We are proud of MA Voice Pedagogy student, Emily Bender, for presenting at the Cal-Western Region National Association of Teachers of Singing (NATS) conference last month.
Emily's presentation 'Deepening Our Knowledge, Diversifying Our Practice: A Framework for an Inclusive Studio' featured the Transformative Teaching Framework, which she developed through Modules 4 and 5 of her MA journey.
Emily said, 'In module 4, I examined the principles in social justice pedagogies such as feminist pedagogy, black feminist pedagogy, critical pedagogy, critical race pedagogy, and culturally relevant pedagogy to understand what makes a pedagogy liberating and change-making.
In module 5, I considered how those principles were reflected in 6 existing music and voice teaching frameworks, as well as how the frameworks compared to the stated needs of my own students (this was my mod 3 project).
The Transformative Teaching Model offers teachers from the Western tradition a way to think about expanding our practice as well as action steps that we can take to change what we do.
In module 6, I will be implementing this plan along with a few other teachers in order to see how it works in practice, and what needs to be added or changed to make it a truly usable model.'
Title: Deepening our knowledge, diversifying our practice:  A framework for an inclusive studio 
Presentation Description:
How do we implement a teaching model that recognizes the inherent value in all types of music and honors their complex histories?
In the wake of the brutal murder of George Floyd by police in 2020, many singing teachers have been reckoning with how we can be more diverse and inclusive in practice.  By doing this well, we can be part of dismantling the musical hierarchy common in American music education that places Western classical music at the top while improving students' vocal and musical skills. 
In this interactive workshop, I will present my research on implementing social justice pedagogies in the studio and a new framework I have created for teachers coming from the Western tradition who wish to expand our practice.  Attendees will be invited to join the discussion of how the framework can be used and further developed to serve their needs and the needs of students. 
Congratulations, Emily!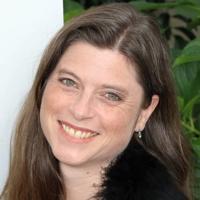 Emily Bender
Emily Bender is a community-based voice teacher, singer and choral director in the San Francisco Bay Area. In addition to her busy private studio where she works...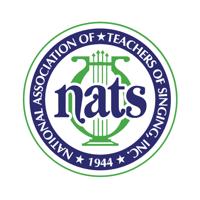 NATS
Founded in 1944, National Association of Teachers of Singing, Inc. (NATS) is the largest professional association of teachers of singing in the world with more than 7,000...