It gives us great pleasure to announce that current MA Voice Pedagogy student Rosie Fortune has been chosen to present a paper at the biennial International Symposium on Performance Science (ISPS) 2023.
Rosie's paper is titled Considering barriers to performance for adolescent female singers and potential solutions & support mechanisms and involves a focus group, semi-structured interviews and a concurrent literature review with the aim of uncovering the female viewpoint and shining a light on the experience of being a contemporary adolescent female singer.
Congratulations, Rosie!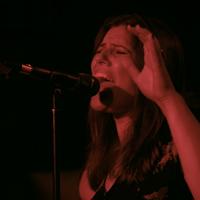 Rosie Fortune
Rosie has been a CCM music and singing teacher for almost 20 years, working in the Further Education sector. She also works professionally as a vocalist with her band Dreamer...