News
/
Student & Alumni News
MA Voice Pedagogy students and alumni to present at the Singing for Health Network's online conference!
Thursday 25th May 2023
---
---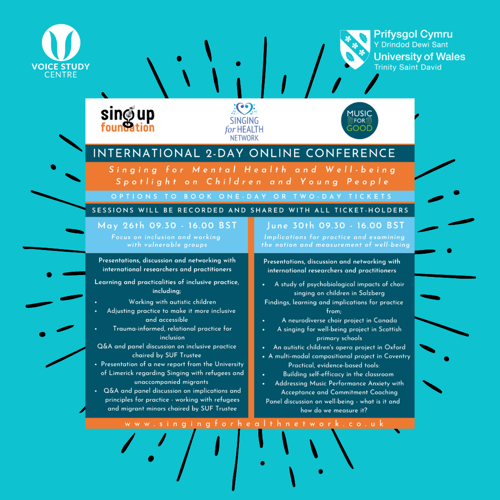 We are so proud that MA Voice Pedagogy students and alumni will present their MA research at the Singing for Health Network and Sing Up's international online conference 'Singing for Mental Health and Wellbeing - Spotlight on Children and Young People' this week!
Abi Mann-Daraz's presentation and research focuses on developing an evidence-informed approach to working with autism, her presentation aims to inform understanding and stimulate discussion around inclusion.
Lisa Price will present 'Developing student self-efficacy through singing and music in primary school by designing a practical tool for the classroom teacher. What is self-efficacy, how can we measure it and how can we ensure we support the development of it?'
Anupa Paul will deliver 'Introduction to Music Performance Anxiety and Acceptance and Commitment Therapy principles as a potentially practical tool for singing teachers'.
The prestigious online conference will showcase new research and practice from leading experts, highlighting a diverse range of innovative and insightful international projects.
It is truly not to be missed!
The organisers are offering a 50% discount on two-day ticket purchases for students & those on low incomes with code CYP50
Please follow the link below to book your place: https://www.singingforhealthnetwork.co.uk/event-details/singing-for-mental-health-and-wellbeing-spotlight-on-children-and-young-people-2023-06-30-09-00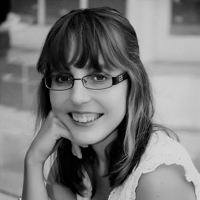 Abi Mann-Daraz
Specialising in Singing for Health, Abi Mann-Daraz's MA Voice Pedagogy research areas include singing for stammering, mental health and Autism. Abi runs a...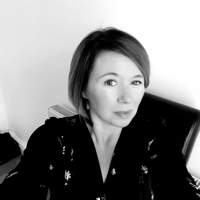 Lisa Price
Lisa Price began her career as a professional singer, performing with Damien Rice and Juniper, corporate bands, and as a studio session vocalist. Her students have been finalists on The Voice UK...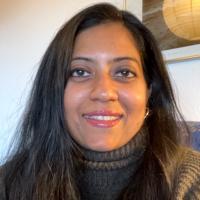 Anupa Paul
Anupa Paul is a voice coach, singing performance coach and choral trainer. She completed her MA Voice Pedagogy with a distinction from Voice Study Center and UWTSD in 2022.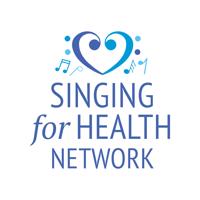 Singing For Health Network
The Singing for Health Network is a UK-based membership network for anyone interested or involved in Singing for Health, including singing practitioners, researchers...