News
/
Director & Team News
Senior Lecturer Invited Onto International Editorial Board Of The Australian Voice Journal
Friday 2nd December 2022
---
---
We are so proud of our Senior Lecturer, Emily Foulkes, for being invited onto the International Editorial Board of the Australian Voice journal!
'Australian Voice is a peer-reviewed international journal that focuses on topics pertaining to the singing voice and vocal pedagogy.'
The journal publishes one edition a year, with the next edition due out very soon.
Congratulations, Emily!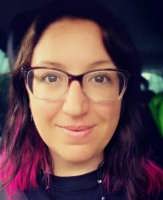 Emily Foulkes
Emily gained a Distinction in her Master's in Voice Pedagogy, specialising in Singing for Mental Health, Pain Management, and Trauma-Informed Practice...