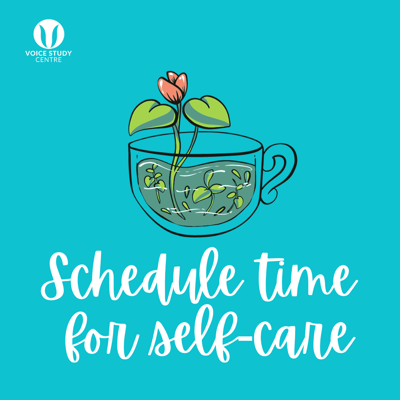 Embracing self-care isn't just a luxury; it's a vital investment in our well-being, a way to nurture both our physical and mental health.
By prioritising self-care, we equip ourselves with the tools to gracefully navigate stress, fortify our immune system, and unleash boundless energy.
The wisdom shared by the National Institute of Mental Health (2022) underscores the significance of self-care by suggesting that we set aside time for activities that enhance our life, creating a balanced fusion of physical and mental well-being.
Integrating self-care routines into our everyday routine can produce significant outcomes.
Here are some suggestions:
Cultivate cherished moments with friends and family to rejuvenate your spirit.

Incorporate rejuvenating strolls or gentle stretches into your day, a mindful pause for your body and soul.

Grant yourself the indulgence of momentarily stepping back from tasks, relishing a fragrant cup of tea amidst the serenity of your garden.

Honour your body's needs with ample, restful sleep to ignite each day with vitality.

Dedicate precious time to activities that kindle your inner joy and passion.
Drawing inspiration from reputable sources like the NHS (2022) and Mind (2022), we embark on a journey to harmonise our existence, one self-care ritual at a time.
Let's embark on this transformative odyssey together, nurturing our holistic well-being.
Some resources:
https://www.nimh.nih.gov/health/topics/caring-for-your-mental-health
https://www.mind.org.uk/
https://www.mentalhealth.org.uk/
https://www.nhs.uk/mental-health/self-help/guides-tools-and-activities/five-steps-to-mental-wellbeing/