News
Support For Singing For Health Truro Group!
Thursday 27th May 2021
---
---
Voice Study Centre is happy to be supporting the Singing for Health Network by assisting with funding for a new group in Truro.
Truro Singing for Lung Health Group – Anella
Music for Good (formally Cymaz Music) has been building a Singing for Health programme in Cornwall, working alongside Social Prescribing since 2016. Our successful Singing for Lung Health programme is called 'Anella', which is the Cornish word for breathe. We are delighted and very grateful to Voice Workshop to be able to set up a new Anella group in another part of Cornwall.
Our new practitioner, Janice Edgerton, has been shadowing our existing group and is completing the Music Breath training with Phoene Cave, in preparation for taking on the facilitation of this new group. Patients with respiratory conditions are referred to the programme, which utilises specialist approaches in order to support and manage symptoms of breathlessness. The group provides a supportive environment, encouraging social contact and provides a fun and uplifting experience.  
Janice says;
"Shadowing Emily and Jane at the Anella Singing for Lung Health group St Austell has been invaluable for me to learn first-hand best practice working directly with people with chronic lung conditions. I am so looking forward to working with Music for Good to set up a new Singing for Lung Health group in Truro increasing our reach in Cornwall and helping more people to breathe better through singing."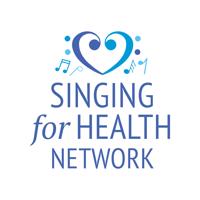 Singing For Health Network
The Singing for Health Network is a UK-based membership network for anyone interested or involved in Singing for Health, including singing practitioners, researchers...