Voice Workshop are proud to announce that student, Tara Leiper, has co-written a book alongside her husband, Cameron.
The book focuses on their lives and relationship, which have been tested and challenged by schizophrenia.
Drawing on her own experience, Tara explores the way in which the condition has affected her and her husband's relationship, discussing both the low points as well as the high. She provides advice every step of the way, making this lived experience book an indispensable companion for carers.
Tara says, 'talking about your situation and drawing on the experiences of others can be hugely beneficial for your mental health. It often helps carers to find a way of coping with a life in which schizophrenia is a major part.'
The book, published by Cherish Editions, opens up the conversation surrounding schizophrenia, providing pragmatic and supportive advice to those whose lives have been impacted by the disorder.
Proceeds will raise vital funds for Shawmind, a Newark-based mental health charity, which has previously campaigned to make mental health education compulsory in UK schools.
Is This Real? Our Story of Living With Schizophrenia by Cameron and Tara Leiper will be published on March 4th 2021 and is available for pre-order on amazon.
ISBN: 9781913615130 | Paperback | cherisheditions.com
MORE ABOUT THE AUTHORS
Cameron Leiper is the second of four children. Schooled in Aberdeen, he now lives with his wife of 26 years in the village of Alford.
Tara is originally from Elgin and qualified as a classroom music teacher from the Northern College of Education and worked for more than a decade at Aberdeen College. She now runs an independent music teaching practice. She is active as an accompanist and vocal coach and is passionate about amateur and community music making.
They are married to one another and live together in the north east of Scotland.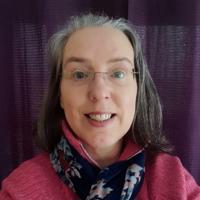 Tara Leiper
Tara graduated from Aberdeen's Northern College of Education with first class honours and worked in Further Education for 13 years preparing students in all instruments...