Our very own Senior Lecturer Sophie Scott has had her 'How to find your voice' Guide published on the digital magazine website Psyche.
In her Guide, Sophie offers useful analysis on understanding what voice is, as well as expert tips for connecting and re-connecting with your voice, ranging from warming-up right through to maintaining practise exercises.
You can read Sophie's Guide here.
Psyche is a digital magazine from Aeon that aims to illuminate the human condition through psychology, philosophy and the arts.
Its content is split into three channels: Ideas (short articles of 1,000-1,800 words); Guides (providing in-depth, expert-written, practical know-how) and immersive short Films.
Congratulations, Sophie!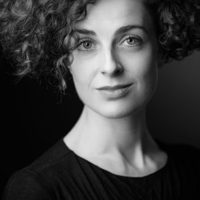 Sophie Scott
Scott, S. (2022) "Insights, considerations, and suggestions for the practitioner-researcher in voice studies," Voice and Speech Review, pp. 1–20. doi: 10.1080/23268263.2022.2137972.