Gökçe Kutsal is an experienced interior architect, acoustics designer and musician; her blended background has provided Gökçe with high proficiency as an acoustician.
Between 2017 and 2021, Gökçe lectured at Bilkent University, combining her experience both as an interior architect and an acoustics designer to form and deliver a lecture-based course on Architectural Acoustics.
Gökçe is the founder of SOUNTERIA, a UK-based design and consultancy company specialising in architectural acoustics. Where her background in interior architecture and music is utilised in every stage of acoustics design, ensuring spaces are set up for optimum sound quality.
In addition, Gökçe is a performance coach and voice teacher with over 1500 hours of experience in teaching and coaching.
Her MA Voice Pedagogy research focused on performance anxiety, helping artists and creatives overcome stage fright, procrastination and self-criticism. 
By focusing on ways for her clients to find enjoyment and confidence in auditions, on stage, on camera and in the practice room, Gökçe has been able to put her diverse background as an acoustics consultant, university lecturer, singer and former radio host to good use.
Gökçe will present her MA Voice Pedagogy research 'Acceptance and Commitment Training delivered by singing teachers as a treatment for student and professional vocalists' performance anxiety' at The International Symposium on Performance Science (ISPS) in August, 2023. Gökçe was previously invited to present 'Twanging on YouTube – A documentary and acoustic analysis of twang's description and demonstration by voice teachers of contemporary commercial music on YouTube' to the British Voice Association (BVA) in 2021.
When she's not working, Gökçe is an avid bookworm and loves spending time reading about the next interesting topic with a good cup of tea.
Coming from an architecture background, I had confidence in my teaching methods and analysis skills but I did not have relevant teaching qualifications. The research I undertook in this program has opened new horizons by introducing me to topics I previously had no idea about. Not a day goes by without me learning something fascinating! But the best part is that I can apply what I learn to my teaching practice since the program is focused on work-based learning.
If you are currently a voice teacher, or aspiring to be, the Voice Pedagogy MA program is probably the best investment you can make in yourself and your future profession.
My experience with the Voice Study Centre has been beyond all expectations. Tutors are so knowledgeable and approachable, and the video library makes me feel like a kid in a sweet shop. There are videos from experts on everything related to voice and singing. They also organise live online courses on many topics, which is fantastic for expanding your knowledge. Another thing that I like is the freedom to choose one's own research path with some guidance. Overall, I cannot recommend Voice Study Centre enough.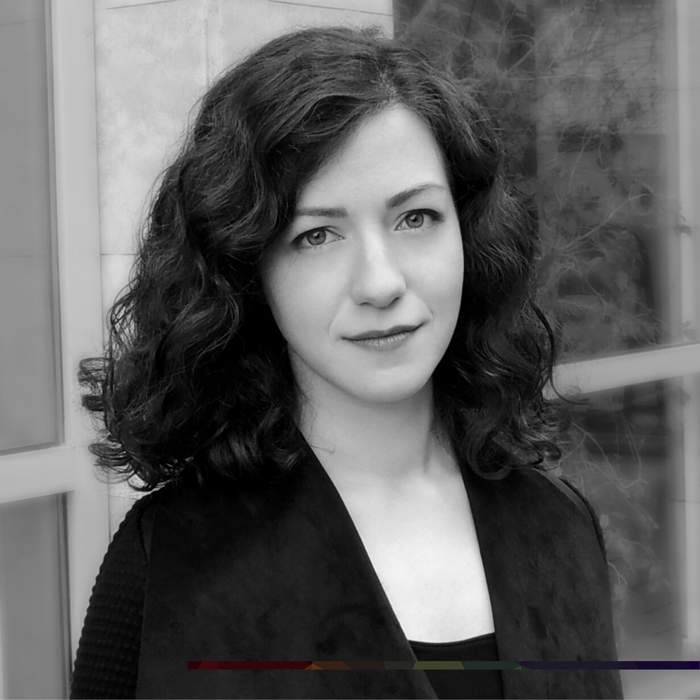 Tuesday 31st October 2023
5:00 PM - 7:00 PM
(London Time)
Acoustics in the Voice Studio

Gokce Kutsal
This course will cut through the complexity and demystify the jargon, explain how acoustics can be useful for practitioners, and help you determine potential applications for student success. Upon completing this course, you will not only hold an understanding of acoustics but also possess the knowledge to identify potential applications that pave the way for student success.