Katherine Zeserson is a musician (vocalist, choir leader, arranger, composer), coach, facilitator and strategic thinker with over 40 years' experience in vocal performance, community music, music education and arts leadership. She has a particular interest in a cappella music and singing for all; having worked extensively in the UK, Europe and Brazil with vocal leaders and musicians on inclusive practice, creative pedagogy and improvisation, as well as making music for over 30 years with communities in the Northeast of England where she lives.  
She often works at the intersections between leadership culture, social transformation, organisational impact and creative process. She combines her artistic practice as a musician and a writer with one to one coaching, leadership development for community activists, cultural leaders and artists; and strategic advisory work for cultural organisations who are committed to artistic citizenship and the development of stronger community partnerships. Current organisational clients include European Concert Halls Organisation, Britten Pears Arts (UK), Royal Liverpool Philharmonic Orchestra (UK), Wicklow County Council (IRL), Royal Opera House Learning (UK),  South Somerset District Council (UK),  More Music (UK), NYMAZ (UK) and Santa Marcelina Cultura (São Paulo, Brazil). She is a co-founder and Chair of the Board of Sing Up Ltd. (www.singup.org) and member of the Board of Dash Arts (UK). From 2001 to 2015 she was Founding Director of Learning and Participation at Sage Gateshead (UK).
She is a founder member of UK-based a cappella vocal quartet Mouthful (www.mouthfulway.co.uk) whose work spans performance, song creation and community projects. Over the last 20 years Katherine and Mouthful have co-created vocal installations, immersive performances and large scale community singing projects in interesting spaces, places and venues across the UK including the British Museum, the RSC Stratford, Norwich Cathedral, Sage Gateshead, and several mountains in the Lake District. Mouthful's international work has included collaboration with visual artist Serena Korda on Missing Time (https://www.thehighline.org/art/projects/serenakorda/) an immersive binaural outdoor performance on the High Line in New York, and work with youth choirs in Sao Paulo, Brazil.
Katherine is a US citizen of Irish and Jewish ancestry, raised in New York, Ireland and England. She has been a permanent resident of the UK since 1979 and divides her time between Northeast England, the West of Ireland and Sao Paulo, Brazil.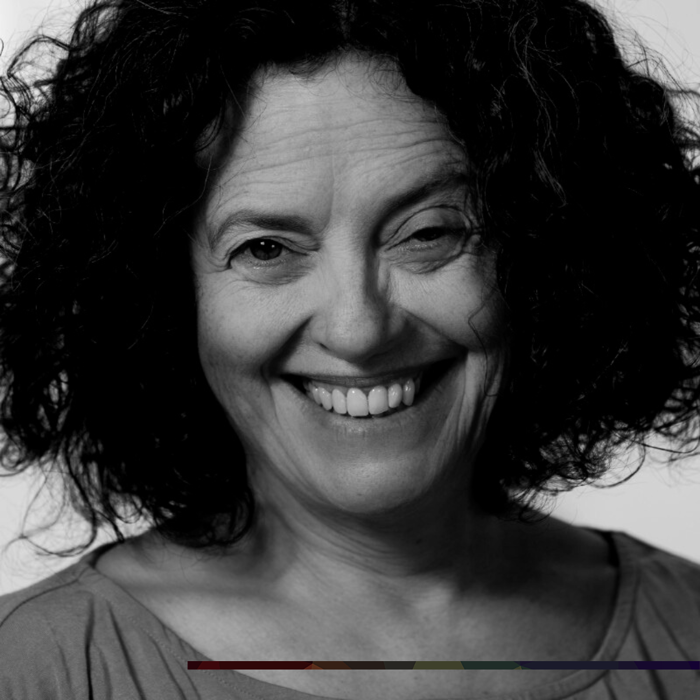 Thursday 15th June 2023
5:00 PM - 7:00 PM
(London Time)
Living At The Centre Of Your Potential As A Vocalist: Finding Our Place In The Vocal Practice Eco-System

Katherine Zeserson
What does it mean to be a vocal practitioner in today's world? Join this dynamic workshop, where we will use a range of thinking tools to consider our potential and place in the vocal practice eco-system.