News
Kim Chandler's 'Beyond The Major Scale' Workshop Was Fun And Informative!
Thursday 15th October 2020
---
---
On Tuesday, we hosted Kim Chandler's highly anticipated workshop 'Beyond The Major Scale: Engaging the ear and voice in vocal exercises'.
The workshop focused on introducing vocal melodies based on alternative scales and modes, some of which are more commonly used than the major scale.
Kim demonstrated how relevant, engaging vocal exercises can be created from these patterns.
Here's a clip of Kim running through her Lydian 'sandwich' exercise:
We had so many lovely comments, and a huge thank you goes out to those who attended, our volunteer singers and of course Kim Chandler!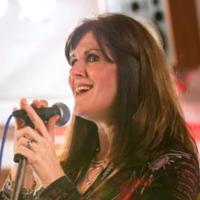 Kim Chandler
Kim Chandler is a renowned freelance CCM vocal coach & session singer. She has coached many high-profile artists such as Courtney Love, Paloma Faith, Jess Glynne and Birdy...