We are very excited to announce that our MA Voice Pedagogy student, Jamie Read, has been interviewed by Juliette Caton on the new VocalScope podcast.
Jamie discusses his approach to the vocal training of Musical Theatre performers at the start of their full-time training journey and the demands the industry makes of their training.
Jamie is an unsung hero, working tirelessly to raise money for student bursaries whilst he runs his own performance college, Read College.
Jamie runs one of the top foundation colleges in the UK according to The Stage.
Take a listen below!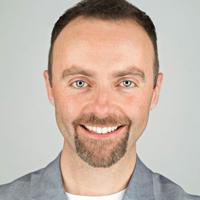 Jamie Read
Jamie Read is a leading voice educator and has been teaching for over 20 years. He has conducted Post Graduate voice researcher into the training of Musical Theatre...