Another of our fantastic MA Voice Pedagogy graduates has had their research paper accepted by Spheres of Singing 2020.
Suzanne Chadwick's paper is titled 'What do we do with the Boys? Practical Strategies for Working with Adolescent Male Voices' which she will present at the University of Glasgow for the Spheres of Singing 2020 conference.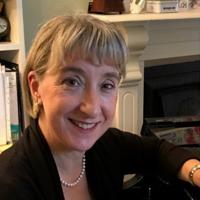 Suzanne Chadwick
MA Voice Pedagogy Alumni, Suzanne Chadwick had has a successful teaching career for over 20 years. She teaches Opera, Jazz, Gospel, Folk, Rock, Musical Theatre...