Another of our fantastic MA students has been invited to present her MA Voice Pedagogy research at the 9th SMEI (Society for Music Education in Ireland) conference.
Suzanne Chadwick will present her paper, 'What do we do with boys? Practical strategies for working with adolescent male voices', in Dublin at DCU St Patrick's Campus in January 2020.
To find out more information, check out the SMEI website here.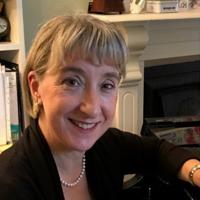 Suzanne Chadwick
MA Voice Pedagogy Alumni, Suzanne Chadwick had has a successful teaching career for over 20 years. She teaches Opera, Jazz, Gospel, Folk, Rock, Musical Theatre...