We are delighted to report that MA Voice Pedagogy alumna and Online Short Course guest speaker Michele Capalbo is to be published in this summer's AmSAT Journal, as produced by the American Society for the Alexander Technique (AmSAT). The article will also be re-published in the inaugural peer-reviewed Alexander Journal (expected October 2023).
Michele's article – 'Whispered Vowels for Singers: A Discussion and Exploration' – examines current research in conjunction with multiple pedagogical perspectives to explore the 'whispered "ah"' (a traditional Alexander Technique procedure) from a singer-centric perspective.
Congratulations, Michele!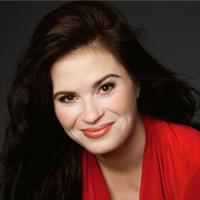 Michele Capalbo
Michele Capalbo is a Canadian singer, voice teacher and adjudicator currently based in the United States. Specialising in the music of Verdi and Puccini, she has performed internationally for over 20 years in principle operatic roles...