News
MA Voice Pedagogy student features on Be A Singing Teacher (BAST) podcast
Saturday 12th August 2023
---
---
We are very excited to report that current MA Voice Pedagogy student Sarah Summers has recently featured on an episode of 'Singing Teachers Talk', the weekly podcast hosted by Be A Singing Teacher (BAST) Training.
During the episode, Sarah discussed her musical background, and how she was introduced to community choirs, as well as her advice for any singing teachers or vocal coaches considering launching a choir.
She also talked at length about the past, present and future of the four choirs she currently runs, particularly the one she runs for local unpaid carers.
It was being introduced to this choir that inspired her to carry out her MA research into the potential emotional wellbeing benefits of being in a choir, and the role that the choir leader might play in this.
You can listen to the whole podcast episode here.
Congratulations, Sarah!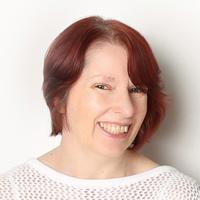 Sarah Summers
Sarah Summers is a choir leader and Vocal Health First Aider based in Swindon.  As a leader of community choirs, her work is largely informed by her training in Vocal Health.