News
MA Voice Pedagogy student raises over £2,000 for local hospital charity
Saturday 8th July 2023
---
---
We are very proud to report that choir leader and current MA Voice Pedagogy student Sarah Summers recently raised £2,002 for her local hospital's charity, Brighter Futures, through the 'Sing Out for a Brighter Future' fundraiser event in Swindon, Wiltshire.
The 12-hour fundraiser featured no fewer than 24 choirs, four of which were conducted by Sarah herself. The choirs included a church choir, a male voice choir and a choir for adults with disabilities, and each performed for a 30-minute slot. Sarah's event is the biggest for local choirs in Swindon and really helps to bring local choirs together in a supportive way. Refreshments were organised by Sarah's NHS choir, while delicious cakes were donated by singers from all choirs attending the event.
The amount raised tops last year's total of £1,667 for the same appeal and will go towards a CT scanner for the hospital's new Radiotherapy Centre that will prevent cancer patients having to travel to other hospitals outside of the locality. Sarah is currently looking into ways to extend the event for future years.
Congratulations, Sarah!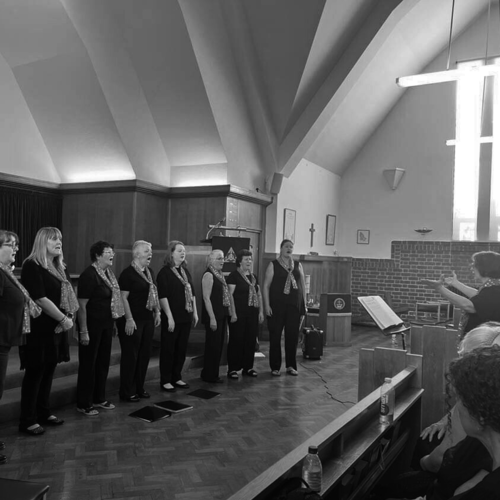 Sarah is featured here conducting a church choir.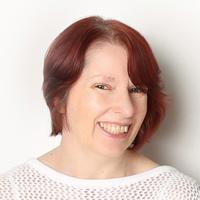 Sarah Summers
Sarah Summers is a choir leader and Vocal Health First Aider based in Swindon.  As a leader of community choirs, her work is largely informed by her training in Vocal Health.